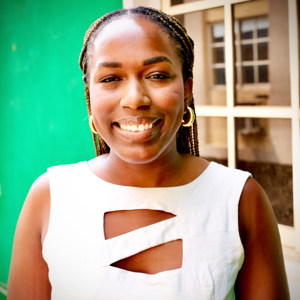 ---
Hannah Ajala
---
Behind every catfish, there's a bait.

In her first true crime podcast 'Love, Janessa', host Hannah Ajala is on a quest to find the adult entertainment star whose stolen images are being used to con victims out of thousands of dollars, Hannah's investigation takes her into the murky world of catfishing. Listeners say: "I need more

Hannah in my headphones. Her storytelling and reporting is fabulous." "Hannah really knocked it out of the park with this one!! I'm two episodes in and completely hooked." The press say: "Love, Janessa's excellent host, Hannah Ajala, coaxes sympathy from this unlikely premise." (The Times)
"Love, Janessa is an intriguing, heart breaking, follow-the-scam catfish show...what's really gripping, and introduced gradually, cleverly, by presenter Hannah Ajala, is that there's not just one lovelorn victim. (The Guardian)

Colleagues say: "Working with Hannah on the hit podcast Love, Janessa was a real joy. One thing I heard over and over again from audiences who listened to the series was how engaging they found Hannah as presenter. She brought a warmth and humanity that really elevated the story and allowed listeners to connect both with her and the characters." (Arif Noorani, Director of CBC Podcasts).

Her work as a freelance across Africa in the past two years includes producing a documentary on the LGBQT+ community in Nigeria, interviewing Nigerian musician Davido, and Kenyan comedienne Elsa Majimbo and hosting a podcast episode for the World Service on getting married in Nigeria.
Hannah campaigns for the uplifting of Black journalists.