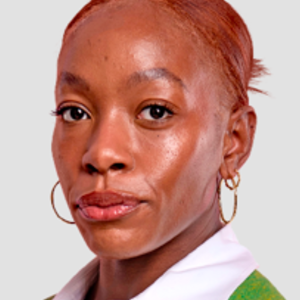 ---
Chanté Joseph
---
Chanté has been the host of the Guardian's Pop Culture with Chanté Joseph podcast since November 2022. This is her first podcast gig, prior to that she hosted Channel 4's How Not to be Racist for two seasons, and has written about culture, music and politics for magazines and papers including Vogue, Dazed and the Guardian.

Despite only hosting for six months, she has been chosen as one of PodPods "faces to watch" for 2024, and Series 1 and 2 of the podcast was promoted by Apple as "new and noteworthy", and Amazon music's "best podcast of the week".

Chanté is the driving force behind the subjects for the podcast. She wanted to talk about the way ADHD is portrayed in pop culture, particularly how young Black women are often sidelined in the conversation. She is integral in formulating creative treatments, such as writing the "Chanté's Oscars" opener. She is willing to be vulnerable and put her insights and stories at the centre of an episode in order to connect with the audience, such as the episode on racism in British comedy where she talks about watching certain shows with her dad. Chanté also never misses an opportunity to make her listeners laugh - the show on modern dating inspired Chanté to do a TikTok Unwrapped of her own dating life.

Because of all of this, she has steadily grown an audience of young, female listeners, and provided a platform for subjects and guests who are under-represented in society.